Happy new year tulips! It's been an amazing year of fashion and we wanted to recap some memorable events! I love seeing every year new pieces of clothing designers are showing on the runways! So cheers to the new year and many more timeless icons, unforgettable runways, and incredible fashion statements that will never run out of style.
Victoria Secret Fashion Show(click here to watch the show!)
This was the first time I've ever seen the VS Show and it was beyond what I had imagined. It was so cool going behind the scenes and seeing part of the auditions, fittings, interviews, etc. I'm going to be showing you some of my favorite looks/wings! Plus, who didn't love the Fantasy Bra worn by Lily Aldrige?
Candice Swanepoel
This was by far my favorite look of the show. I absolutely loved the Winter theme as well as Candice's wings & body suit. The sparkly body suit showed off her perfect hour glass shaped body and the wings reminded me of snowflakes which are perfect for winter!
Kendall Jenner
Out of the two outfits Kendall wore this was the one I liked the most! The colors were so vibrant and I really like the skirt piece in the back that she was holding.
Gigi Hadid
Gigi + Kendall= Best Friend Goals....This was Gigi's first time walking in the VS Show and she totally slayed! Her butterfly wings are so big and bold which made her stand out even more than she already did!
Paris Fashion Week and New York Fashion Week(Ciara's & Hayley's review)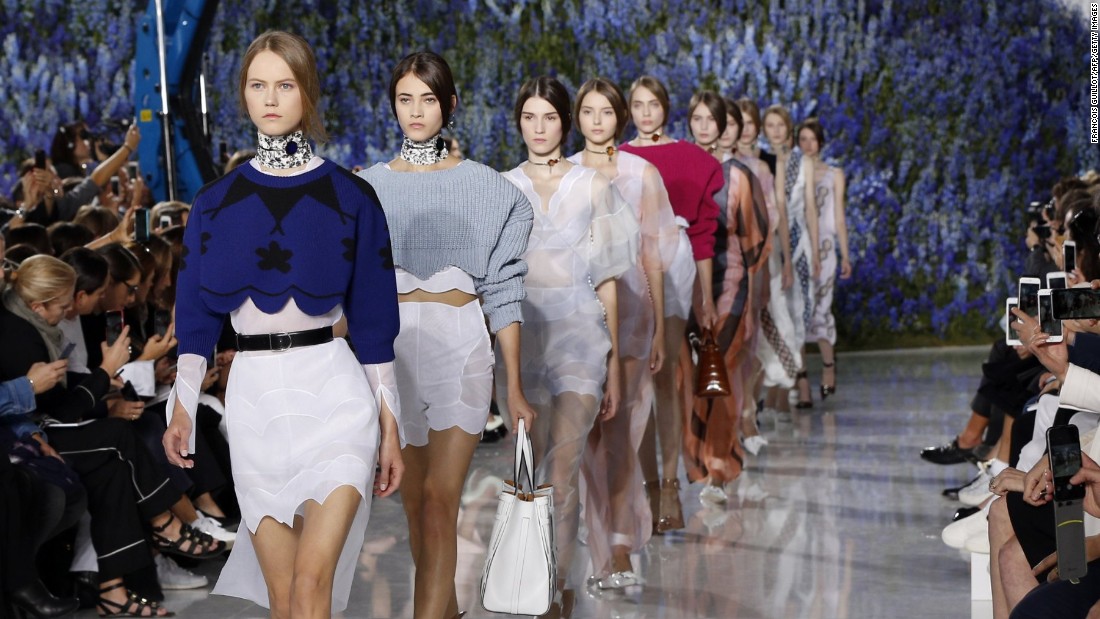 Paris Fashion Week : Dior fashion show 2015
New York Fashion Week: DVF fashion show 2015
Met Gala
Zendaya
Zendaya has the best fashion taste and is not afraid to voice her opinion and be confident in what she stands for, which makes her an even better style icon than she already has become. This dress is so unique and beautiful with the red, black and white train trailing behind her. I really like the star design on the front too!
Blake Lively
Blake always looks gorgeous and her shiny locks are the ultimate hair goals. I love this blush pink/champagne colored dress because it looks very classic with the train!
Karlie Kloss and Gigi Hadid
These two models are both so beautiful and definitely know what style means. Karlie's LBD has a twist to it with the sheer skirt that makes it longer which accentuates her long legs! Gig's red dress makes me wish it was still Christmas time! The form fitting dress shows off her curves as well as the thigh high slit which shows off her toned legs! The sparkly roses add a touch of glamour which are perfect for the event!
Thanks for reading! Leave in the comments below what you think will become an upcoming trend! What do you guys want to see more of in the future? Tell us your thoughts!
p.s. What was your favorite fashion moment(s) this past year?