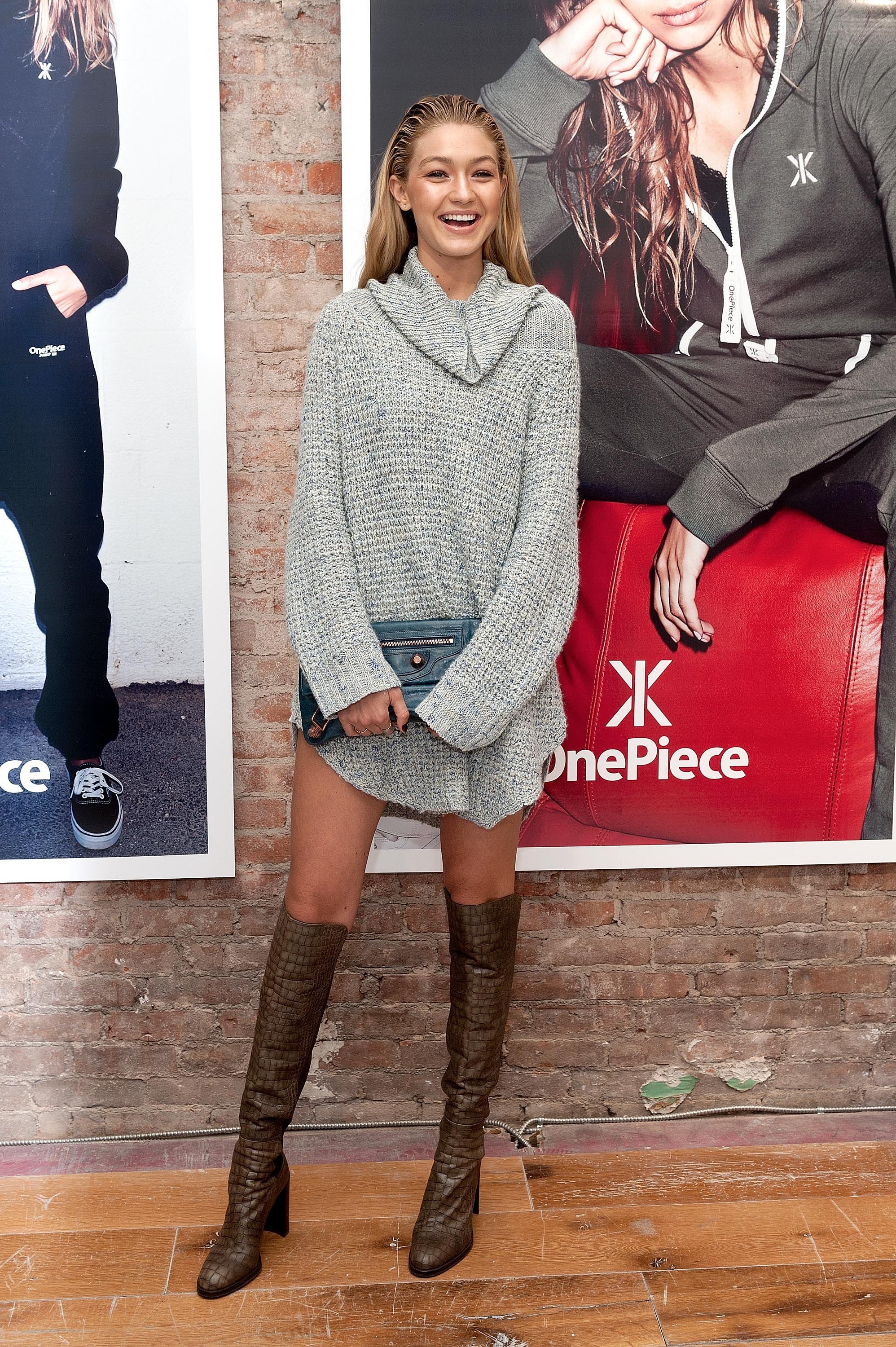 Happy November! We finally hit 500 page views!! Our goal for this month is 1000. I think we can do it! There is only one more month of fall until the holiday season, eek! Besides the part where the weather gets worse, there are still some good things about November. Thanksgiving, Black Friday, and pumpkin spice lattes (which are still available in December) are all things to look forward to. We also love fall for one thing: trends, trends, and more trends. Fall is probably one of the biggest times of the year for trends. There are tons that we love, and some that we hate.
Trends we love:
Over the knee boots: they're so trendy and take place of tights. We've seen Gigi Hadid, Selena Gomez, and Kylie Jenner wear them.
Gloves: Who needs sleeves when you have classic gloves! We've seen Amal Clooney, Adele, and Beyonce wear them.
Off-the-shoulder: It's super comfy but still looks polished. We've seen Jessica Alba, Kim Kardashian, and mylifeaseva wear them.
High-waisted anything: super slimming and perfect way to wear crop tops in the winter/fall. We've see Taylor Swift, Bella Thorne, and Karlie Kloss wear them.
Plaid: Good way to brighten up a look. We've seen Kylie Jenner, Cara Delevigne, and the runways wear them.
Trends we hate:
Skinny Scarves: Many celebs have been seen wearing this, like Kendall Jenner and Elsa Hosk. Personally though, we really hate this look. The scarf just looks weird and resembles a man's tie, something I personally hate when worn by women.
Culottes: This trend has been worn by many fashion bloggers. They sometimes make it look good, but it's something I would never wear.
Furry Boots: If you have social media then you've definitely seen Kylie Jenner wear these as well as on the runway. We think it looks like a cat wrapped around your legs and it's so unattractive.
Fringe: We like fringe on some things, like jackets and purses, but we hate it on long dresses or pants. We've seen fringe on Rita Ora, Kim Kardashian, and multiple fashionistas.
What was your favorite/least favorite trend? Also subscribe by email in the side bar to know when we post! Thanks for stopping by! Get us to 1000 by the end of the month.
xoxo, Hayley and Ciara